CCP Framework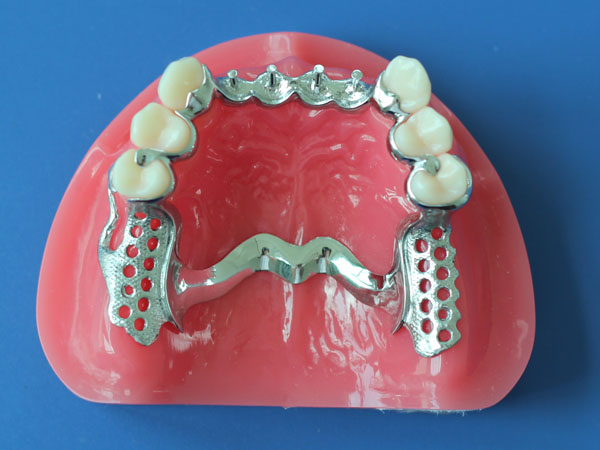 Our Combination Department has a dedicated team of PFM and removable appliance technicians who are highly trained and work solely on combination cases. Whether you send us a case to adapt an existing partial to a crown or bridge or a new case that we start from your preoperative models, we can ensure you that every prescription you send will meet and exceed your expectations.
Our technical staff is experienced and equipped to offer a wide variety of attachments for partials or dentures. We will assist you in designing partials using attachments, conventional clasps, buccal claspless and Thermoflex™ direct retainers.
When it comes to devising a case for your partially edentulous patients, our planning services can ensure a successful outcome. Our service simply requires that you send us preoperative models with a bite registration and the expected esthetic outcome. We will return a complete proposal sheet that will document the exact pricing of the case, so you'll know what to charge the patient.