Ceramic Zirconia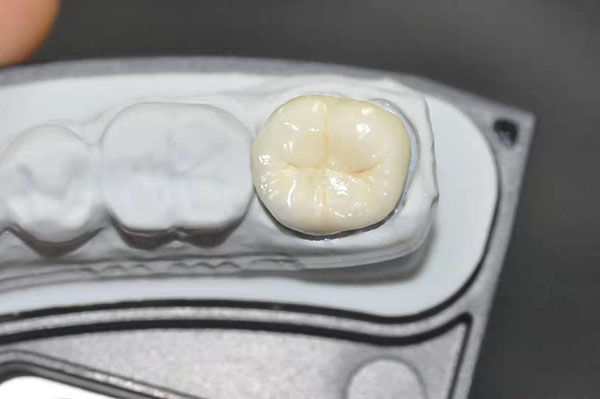 Our all-ceramic Zirconia crown and bridge provide outstanding translucent aesthetics, stability, biocompatibility and strength levels that are significantly higher than other all-ceramic dental restorations.
Zirconium oxide forms the core used to fabricate anterior or posterior single units or multi-unit bridge restorations. Each restoration is cut from a solid Zirconium oxide block within our own in-house milling centre, ensuring a precise marginal fit. Preparations require the removal of less tooth structure and restorations can be placed with conventional cementation or adhesive bonding techniques
The advantages: Superior translucent natural looking aesthetics - No 'black gum line' that can occur with other crowns - Outstanding marginal fit - Less sensitive in the mouth - Superior strength & high fracture resistance - Frameworks available in 16 Vita shades - Suitable for full arch bridge restorations.