E.max All-Ceramic Dental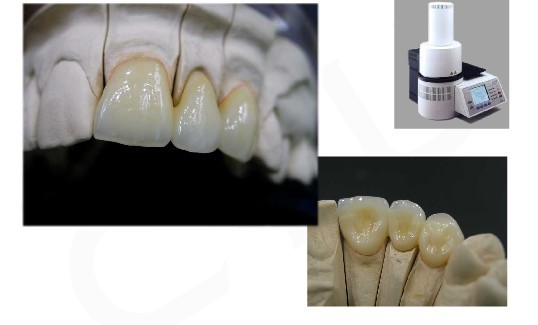 IPS e.max delivers the ultimate in metal free aesthetics and strength utilizing both Press-able and Cad/Cam technologies.
Pressed from highly aesthetic lithium disilicate glass-ceramic ingots. IPS e.max provides outstanding aesthetics, high strength, and predictable shade matching even with difficult combination cases.
IPS e.max provides the highest quality aesthetic restorations using the most progressive fabrication methods with the industry's most innovative materials.
The advantages: Conventional Cementation - High strength glass ceramic – One layering ceramic - Suitable for implant superstructures for single tooth restorations - Absence of shrinkage that optimises the fit of the restoration – Suitable for single or multi unit anterior and premolar substructures.